With the release of Division 2, there may have been some news that slipped by.
So here's a quick weekly wrap up of some dopeness that transpired this past week.
Hyper Light Drifter Developers Reveal New Game Solar Ash Kingdom
"Console Releases Likely"
While the trailer confirms Solar Ash Kingdom will be available on Epic Games Store (PC), no other platforms have been officially confirmed. However, in a recent tweet Heart Machine confirmed that "console releases are in the cards" but the team is "working out when [they'd] do what since [the game's launch is] still a bit off." The fact that Hyper Light Drifter eventually made its way to the PlayStation 4 is a good sign that Sony fans may be able to dig into this game as well.
Solar Ash Kingdom isn't a sequel to Hyper Light Drifter but it is set in the same universe despite being a full 3D game with a third-person camera (made in Unity, for those curious). In addition to sharing a universe, Rich Vreeland aka Disasterpeace will return to handle the audio experience.
Battlefield V's Battle Royale Mode Drops Into the Game This Month
Showing off vehicles, high-intensity action, and some long-distance sniping, this trailer sets the stage for what's to come. The team intentionally delayed rolling out this mode to avoid overwhelming players with too many options to engage with the game. We know that the player count will be lower than the battle royale standard of 100 players, clocking in at 64, and the mode will be team based. It's currently unclear what Firestorm will do to stand out among Call of Duty's Blackout mode, Fortnite, and the recently released Apex Legends.
The reveal trailer for Firestorm was a clear reminder of where the mode gets its name from, as a circle of flames slowly engulfs everything. This ring of fire makes the play area get smaller and smaller, slowly pitting opponents directly against one another: a necessary feature for any battle royale game. Battlefield V is finally adding its battle royale mode later this month on March 25.
Devil May Cry 5 releasing manga focusing on character V.
Fresh off the release of Devil May Cry 5, Capcom is keeping up with that momentum with a new manga based on the game. It will center around the series' newest protagonist, V, and delves into his mysterious background. The digital manga begins on April 27, 2019, though fans can get a taste of the series right now.
The series will be available exclusively on the LINE Manga service, and chapters will be added every Saturday. Known as Devil May Cry 5: Visions of V, it details the history of Devil May Cry 5's most enigmatic character, V. It go into various points of V's life prior to Devil May Cry 5, including his birth, how he first met his trademark familiars, and more. Though Devil May Cry 5 ultimately does touch on V's background, this series will add more context to his story. While the series doesn't start until April 27th, a "Chapter 0" prequel story is available now.
Dragon Ball Xenoverse 2 Getting Free-to-Play 'Lite' Version
The latest issue of monthly
V-Jump
has revealed that Dragon Ball Xenoverse 2
is getting a free-to-play "Lite" version on March 20, 2019 in Japan. Although the magazine only makes reference to a PlayStation 4 release in the country, it looks like
Xenoverse 2 Lite
is also headed to the West, and it'll release on the Xbox One as well.
RED DEAD ONLINE gets new Spoils of War mode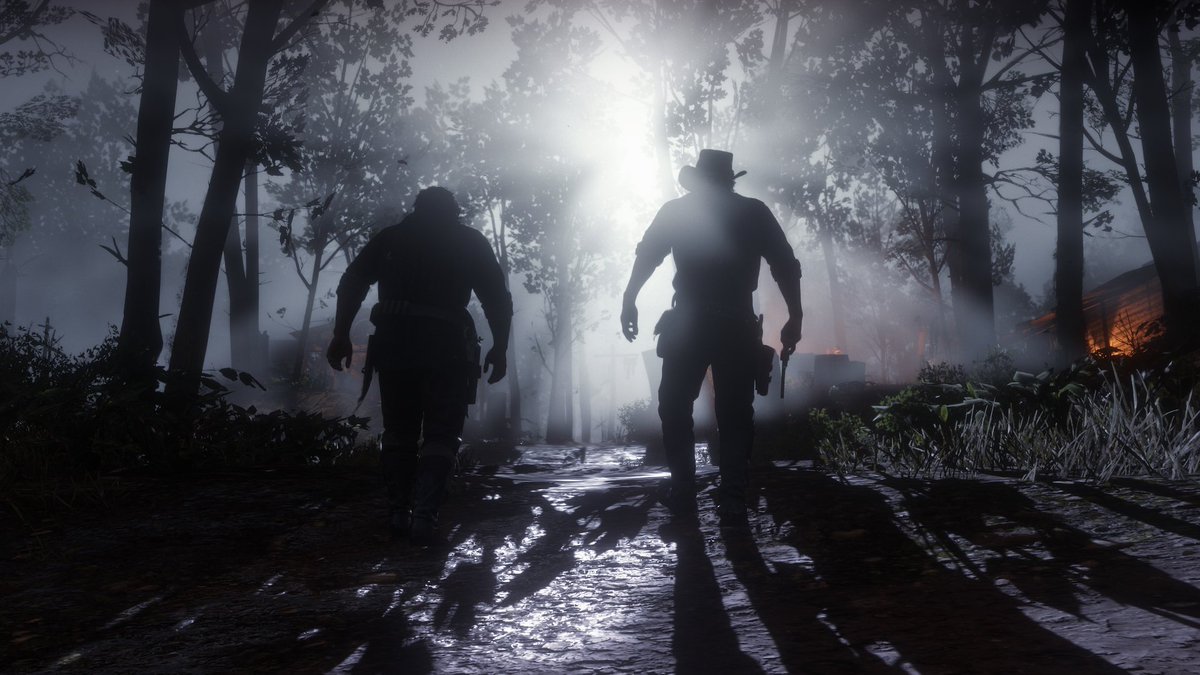 Rockstar continue to experiment with the online portion of their blockbuster sequel
Red Dead Redemption 2.
Still in its beta infancy (apparently) the absolutely nihilistic online world now has a new reason for everyone to immediately shoot everyone else in the face.
Spoils of War is a new mode which sees players protecting their own horde of gold while simultaneously trying to steal from their opponents. Up to 16 players can take part in the grabby game, which no doubt results in a lot of lead flying, as each desperado frantically tries to keep their stash high, while grabbing as much as they can from their fellow bandits.
And, to ensure that you stand out while on your smash-and-grab mission,
Red Dead Online
is also receiving a selection of new rare outfits. Visiting in-game clothing stores will allow you to purchase these limited time items, including hitched skirts for the ladies, tied pants, the Winter Shotgun Coat and, best of all, a stovepipe hat.
Misc Mentions
New mash up vid from the Floor Kids brand by
@jonjonanimation @kidkoala @hololabs @envision_mgmt!
Edited by "No. Bundy" @_nonamestho